San Francisco, CA, Capsulier, a single-serve coffee pod packaging company, releases Capsulier LITE on soft launch Pre-Order Campaign. Capsulier LITE is a one stop, simple to use, mess free, Capsule Packaging. It is not only allowed consistent and fresh tasted capsule to be made, on demand but also it is redefined the standard of capsule coffee.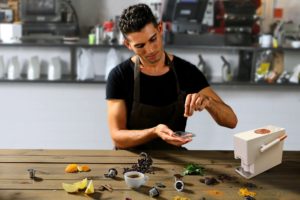 Comes with a special Stainless Steel Reusable Capsule (CAPSI), convenient can now save our environment and our money at the same time. By having Capsulier LITE, anyone would act as a barista to create the own blend professionally, anytime, anywhere. These are the major blossoming factors of Capsulier LITE is developed.
Capsulier gives a great offer starting from USD59 that the customers will receive a set of Capsulier LITE and CAPSI in Nov 2018. It is sustainable that CAPSI is reusable and stainless-steel made. To rinse with water, CAPSI is back to clear and sharp; it would go back to Capsulite LITE to create more your custom blend.
Capsulier LITE is trimmed to be slimmer while the mechanical design is patented technology. Capsulier LITE is introduced as a manual capsule packaging gadget .  Capsulier LITE offers a distinctly new approach to Capsule Packaging, with features that make anyone at home to be their personal barista.
Capsulier LITE provides: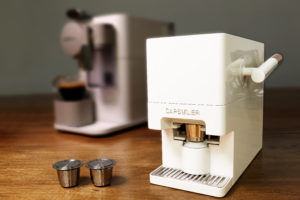 One quick push: Capsulier LITE is a capsule packaging gadget to make a single capsule in an eyeblink. From your favourite bag of ground coffee to a mess free cup of single serve coffee, a simple gesture using the lever will complete your tailor made capsule in just two seconds.
Consistency: Consistency is a gifted ability to any experienced barista; we made Capsulier LITE the perfect tool for anyone to package the own uniform capsule. which means you can expect the same good taste of coffee to be made customly every time. It is a truly mess-free capsule packaging process.
Custom blend: It gives a custom blend by any kind of coffee and herb, and even mix and match of your own choice. It feeds various of choices when it comes to make your own cup of beverage, for instance, butterfly pea tea, osmanthus tea, cinnamon tea, and rose medium roasted coffee, lavender italian roasted coffee, critic dark roasted cafe latte. It is not even mentioned about the cost is reduced as every ingredient is chosen by your own.
Nespresso Compatible : Capsulier LITE is designed to be Nespresso compatible. After custom freshly blend, CAPSI is put into Nespresso Lattissima One, a cup of your own blended is freshly made. Capsulier LITE is one-half smaller as Nespresso Lattissima One, and also Capsulite LITE only costs one-fifth less than Nespresso Lattissima One.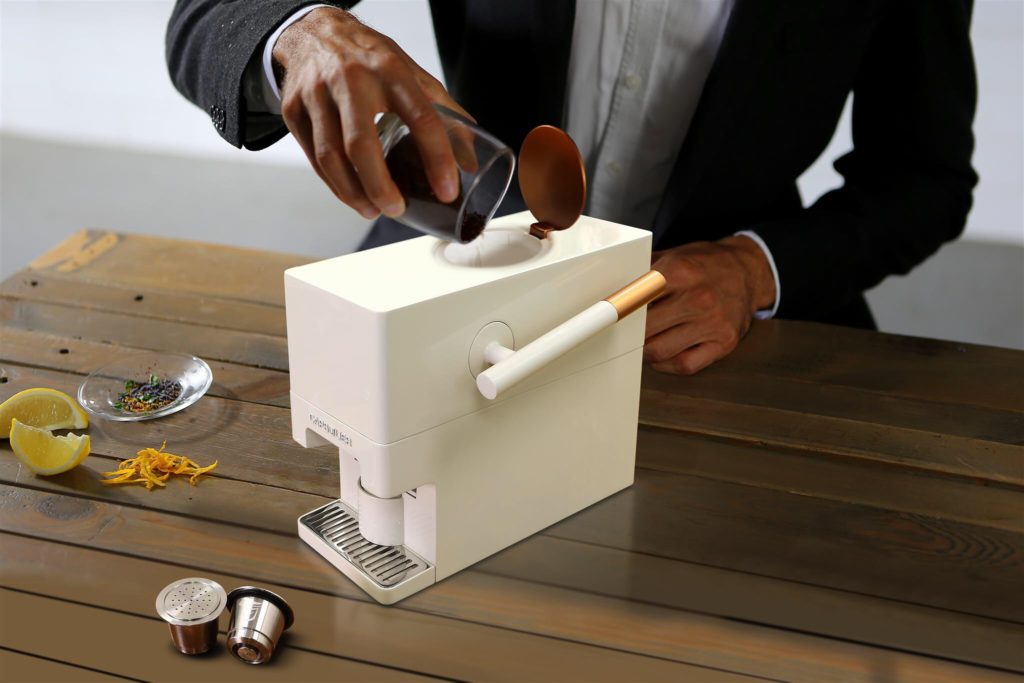 Media wishing to learn more about the company or interview Capsulier personnel should contact us at cs@capsulier.com