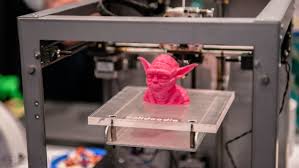 We are huge fans of 3d printing and really want to want to test and review a few of them:
Here are some cool examples in action!!
Makerbot Cityscape video–>
Ultimaker 2 – 3D printing timelapse of a beautiful Deer model
Solidoodle Timelapse of Dr. Who Chess
3D Printer Da Vinci Timelapse With GoPro
Time Lapse footage of an Afinia H-Series 3D Printer creating a Klein bottle sculpture. We know that black would have been more traditional, but this color looks much cooler!
We really want to be makers for autism education and fundraising events, really want to test and review a few printers, and do art for autism with them!
An a variety of things that have been made with a 3d printer–>