We ran into Aftershokz at CES 2015 and 2016. This year they sent us a sample to review after the show.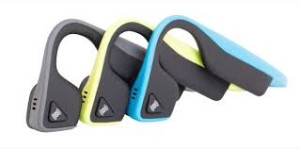 We have had them for a day or so and are impressed. They sound good for playing music, listening to movies. I also tried them to talk on with my smart phone and they work rather well. To check out their website and products out go to–> AFTERSHOKZ
According to Aftershokz:
THE AFTERSHOKZ WAY
Bone conduction is a natural part of the hearing process—sound travels through our eardrums and bones simultaneously. We've taken the concept to the next level through development of a suite of proprietary audio technologies and design patents. The result: headphones that deliver unrivaled situational awareness and comfort.
HOW THEY WORK
Transducers guide mini vibrations through the cheekbones to the inner ears, delivering sound without plugging or covering them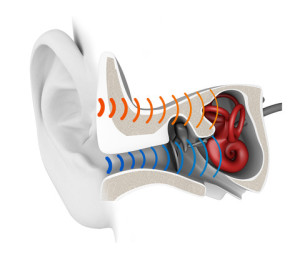 They come in 3 colors, we received the black or dark gray ones and are impressed by their style, design and the quality seems nice.

They seem to be rather innovative and interesting and are great for talking on the phone while driving which is safer than holding the phone, during sports like running and biking. Aftershokz headphones are sturdy and sweat resistant as well.
We would definitely recommend them to people that do outdoor activities or for conversations on your smartphone or for use at the gymnasium.
Here is an interesting graphic showing the internal design of the awesome Aftershokz headphones: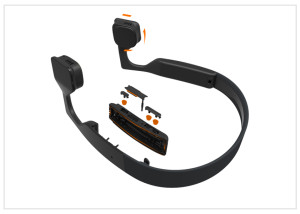 About Aftershokz:
AfterShokz brings patented bone conduction technology, initially developed for military special operations and law enforcement by Voxtech in 2001, to sport, mobile and Bluetooth® headphones designed and priced for everyday use. Through a suite of proprietary audio technologies and the only completely open ear design, AfterShokz headphones deliver premium stereo sound and a promise of safety and comfort that is second to none. Since its inception in 2011, the company has been committed to innovating unconventionally and making situational awareness a priority. Learn more about how the brand inspires users to #beopen and #hearitall at aftershokz.com.