I have been a fan of DJI for years and would love to test and review their products:
DJI Unveils Next Evolution in the World's Most Popular Consumer Drone
New Phantom 3 Professional and Phantom 3 Advanced open top tier aerial imaging to everyone
First integrated professional-quality aerial cameras available to any level of pilot
App features self-editing function for sharing professionally edited aerial videos instantly
Integrates with YouTube Live to stream aerial footage in near real time
Launch Video–>

Cool Video–>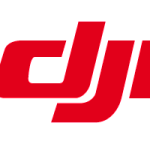 New York, April 8, 2015 – DJI, the world leader in creative robotic equipment, today announced the next evolution in its ground-breaking Phantom drone platforms – the Phantom 3.
With two variations, the Phantom 3 Professional and Phantom 3 Advanced, this new milestone in aerial innovation provides greater control and creative options from the sky.
Both Phantom 3 versions feature the strongest professional control features DJI has developed so far. Using DJI's innovative Visual Positioning System (VPS), these Phantom 3 platforms can hold their positioning indoors without GPS and can easily take off and land with the push of a button.
Controllers for the Phantom 3 come paired with DJI's Lightbridge technology, which allows pilots to see what the Phantom 3 camera is seeing in HD (720p) at a distance up to 1 mile (1.6 kilometers) with almost no latency.
"In developing the next generation Phantom, DJI remained committed to providing a top tier flight experience in one easy-to-use platform," said DJI CEO Frank Wang. "We pride ourselves in creating a flying camera that fits in a backpack and can be ready to take professional quality videos from the sky in less than a minute."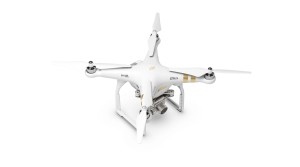 The Phantom 3 Professional is capable of shooting 4K video at up to 30 frames per second, while the Phantom 3 Advanced records at resolutions up to 1080p at 60 frames per second. These cameras are stabilized using 3-axis gimbals to keep the video smooth regardless of flight or wind conditions.
Both models shoot 12 megapixel photos using a 94⁰ FOV, distortion-free lens, and a high-quality, 1/2.3" sensor that is more sensitive to light than the sensor in previous Phantom 2 Vision models.
All camera settings, including ISO, shutter speed and exposure compensation, can be set using both the DJI Pilot app and the physical controls on the remote controllers. The DJI Pilot app also features a Phantom 3 flight simulator for virtually practising aerial manoeuvers, and a 'Director' feature, which automatically edits the best shots from flights into short videos that can be shared immediately after landing.
The upgraded app also allows pilots to live stream their flights to YouTube.
"Pilots, whether they are journalists, extreme athletes, or global travellers – will not just be able to share aerial videos of where they were, but will also be able to send a YouTube link to their friends and colleagues to show them the aerial perspectives of where they are right now," said DJI's San Francisco General Manager Eric Cheng. "This has tremendous potential for changing the way we share experiences with one another."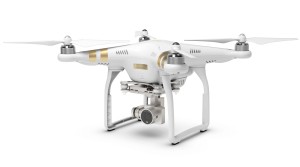 Additional Features
Enhanced GPS (with GLONASS) for better position accuracy
Flight logging to help document flight statistics
Safe flying zones to prevent take off or flight near airports and other sensitive sites
Dedicated remote controller with camera and flight controls for enhanced ease of use and safety
Rechargeable Intelligent Flight Battery with sensors for real-time battery information
The Phantom 3 Professional and Phantom 3 Advanced will begin shipping in a few weeks for a suggested MSRP of US$1,259 and US$999, respectively. More information can be found at DJI.com/Phantom3.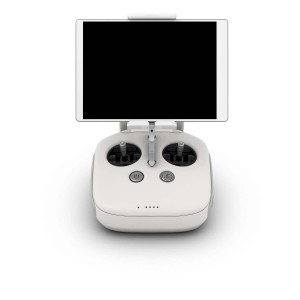 About DJI
DJI is a global leader in developing and manufacturing innovative camera technology for commercial and recreational use. DJI was founded and is run by people with a passion for remote-controlled helicopters and experts in flight control technology and camera stabilization. The company is dedicated to making aerial photography and filmmaking more reliable and easier to use for creators and innovators around the world. DJI's global operations currently span North America, Europe and Asia, and its revolutionary products and solutions have been chosen by customers in over 100 countries; for applications in film, advertising, construction, fire fighting, farming, and many other industries.
For more information, visit DJI online: www.dji.com
Follow us on Facebook: www.facebook.com/DJIGlobal
Follow us on Twitter: www.twitter.com/DJIGlobal
Subscribe to our YouTube Channel: www.youtube.com/user/djiinnovations