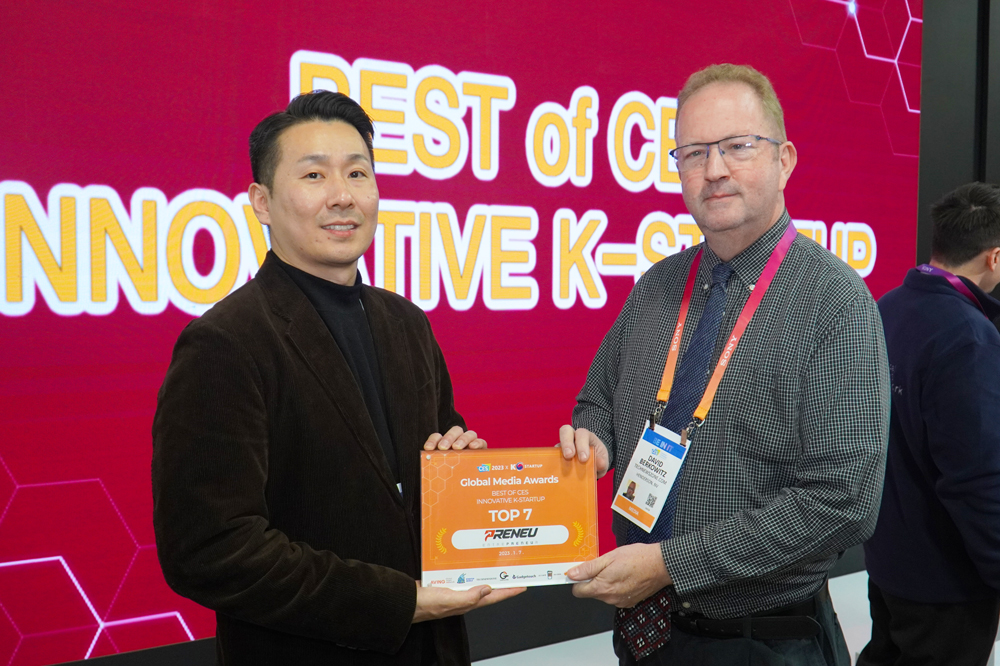 According to Preneu–>
Hello.  Welcome to PRENEU. we are striving to create and share new, innovative values.  PRENEU Co., Ltd. is named after 'entrepreneur' that refers to 'anyone who takes risks and initiatives to create new, innovative values using vision, driving force, and creativity.'  PRENEU started business in the drone market by launching DRONEiT, a brand specialized in drones, with the statement to 'provide customers with customized value added through convergence of our original IoT sensor technology and aviation technology with various other industries,' in 2017 when drones were beginning to be recognized as a key player of the 4th industry.  Starting with the distribution of drones for training purposes, we have expanded business to manufacturing industrial units and drone operation services.  We have also developed Smart AI drones supported by IoT to be known as one of Korea's best drone makers and grown to be a global company beyond the territories of Korea.  All members of PRENEU are making utmost efforts to provide efficient value for various industrial sites, public safety needs, and military operations through the convergence of drone and IT technologies.  We will make efforts to become a company that benefits the entire society through drones with ceaseless technological development.  Thank you.
We were judges this year for the Korean startup pavilion at CES 2023.
After reviewing the 50 companies, their products and their technology we were most impressed by Preneu and their drones. Their focus is commercial and government applications, They are already working with the South Korean government and have experience in manufacturing and developing drone products.