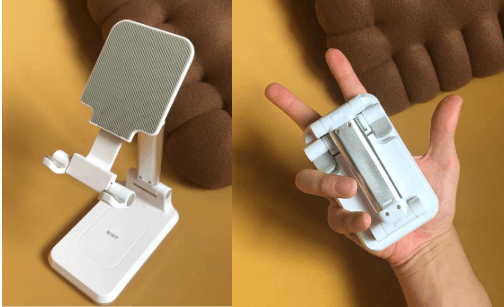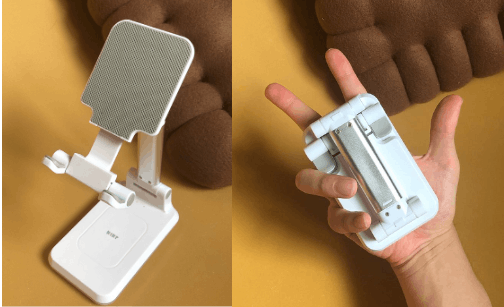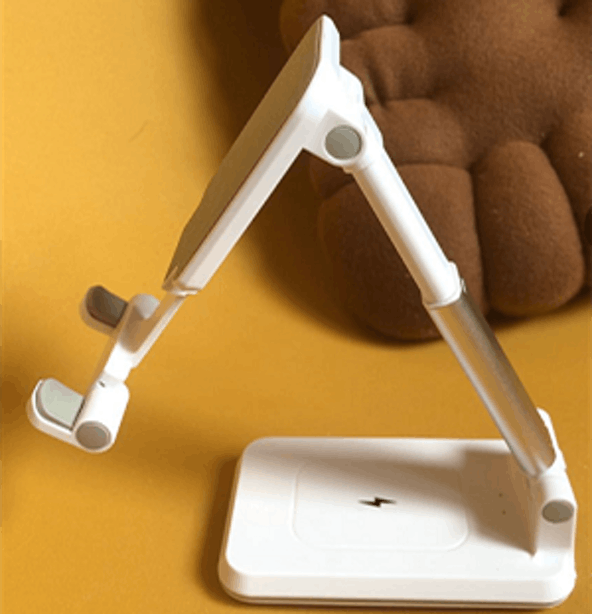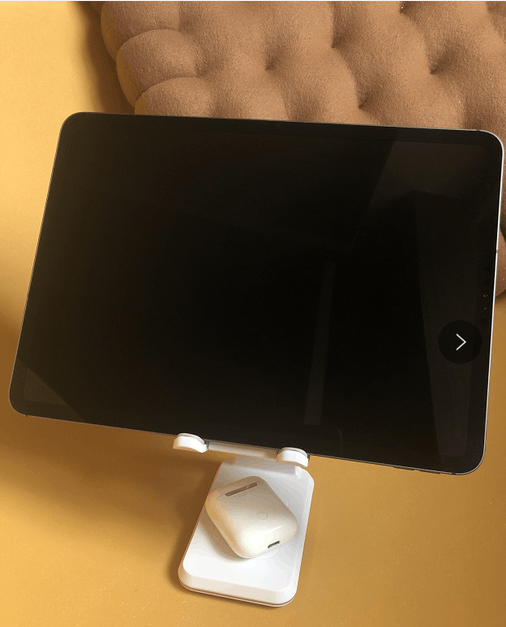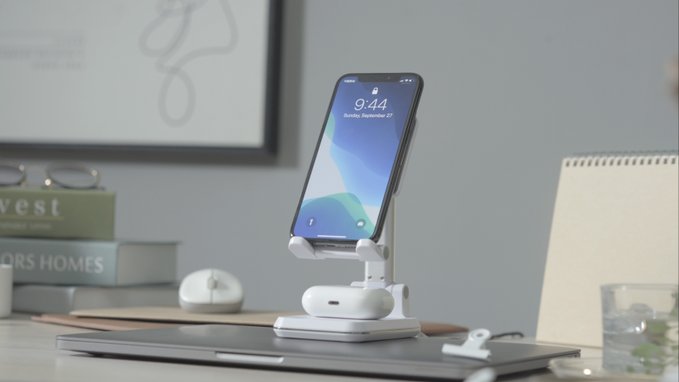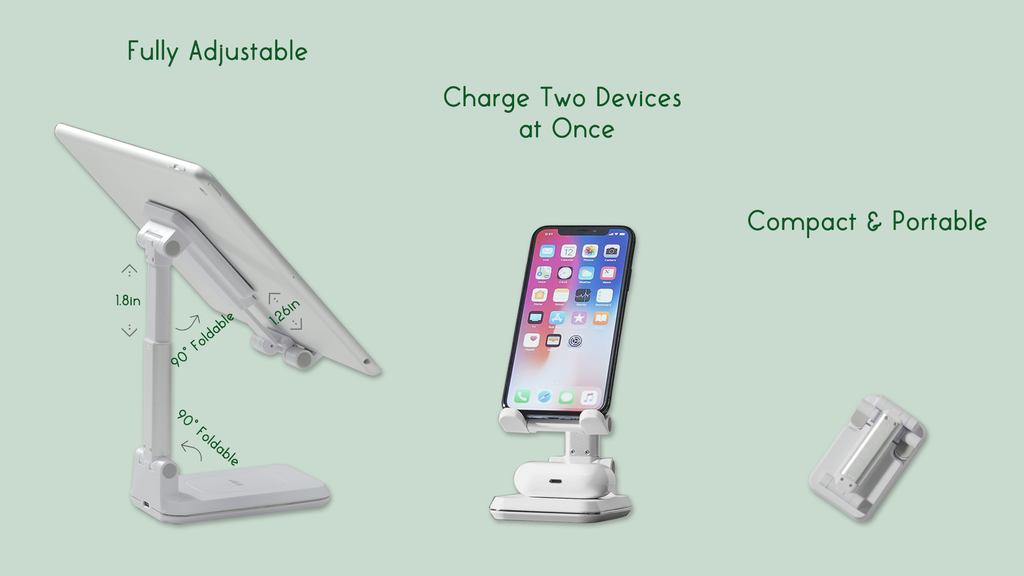 We received a Kikr S1 a bit ago but were delayed in reviewing it due to distractions from Covid and other business events.
According to the folks at KIKR here are details and information on the product.
Fully Adjustable
S1 is truly a fully adjustable stand. It features a foldable design with adjustable height. You simply find the most comfortable angle and your phone stays put so you can comfortably work, watch videos, browse the web, FaceTime and much more.
Adjust S1 to the right angle and release your hands. It's that simple.
Dual Wireless Chargers
S1 not only provides angle flexibility for your phone, but also wirelessly charges it at the same time. S1 is a charging station with DUAL wireless chargers. Both chargers support 10W/7.5W/5W charging mode, compatible with iPhone, Samsung, Google, Sony smartphones, Air Pods and more Qi-enabled devices.
Simply adjust to the comfortable angle for you, then enjoy wireless charging from that point on! Say goodbye to multiple adjustments and problems getting it just right. S1 makes it all so easy.
S1 keeps two devices full of power and ready to go.
Works for Phone and Tablet
S1 not only holds your phone, but also your tablet! Many phone holders cannot hold a tablet because of the structure and inferior materials used to cut corners and save manufacturing costs.
S1 is designed with an ergonomic structure and high quality, durable materials. It's extremely stable and capable of holding up to 17.6oz.
Non-Slip Design
Seven humanized non-slip mats provide stability and protection for your devices. No longer worry about your device accidently falling.
Built with ingenious design and superior quality materials, S1 works for all phones and all tablets.
Two Modes
With the extended leg design, S1 can hold your phone in both navigation or landscape mode. No worries, wireless charging is available either way!
S1 enables 0.3in charging distance, which is compatible with most phone cases and receivers.
Compact and Foldable
With all of these powerful functions, S1 is still incredibly small and compact. Simply fold it, store it and use it anywhere.
Compatible Device
Huawei:Mate RS、Mate20 Pro、P30 Pro, etc.
iPhone:iPhone 12 、iPhone11、iPhoneX、iPhone8plus、iPhone8、iPhoneXR、iPhoneXS, AirPods, etc
Samsung:Samsung S9 series、Note8、S8 series、S7 series、S6 series、S5 series, etc
Nokia:Lumia 820,830,920,930,1020,1050,1520, etc
Google:Nexus 4、Nexus 5、Nexus 6、Nexus 7, etc
Sony:Xperia Z3v 、Xperia Z4v, etc.
HTC:HTC Droid DNA、HTC 8X, etc.
Specifications
Input: 5V/2A; 9V/1.7A;
Output: 10W/7.5W/5W
Charging Distance: 0.3in / 8mm
Dimensions: 4.4×2.7×1.5in / 112x69x37mm
Weight: 9.3oz / 263g
Price
Super Early Bird : 279HKD (about $36) /piece for first 200 backers
Early Bird: 299HKD ( about $38.55)/piece for No, 201-No.700 backers
Sample Test
Summary and opinion on the product.
Overall I like the Kikr S1. It is well made, and solid and easy to use. In addition, it folds flat and is easy to take with you to events or the office.
It is a dual charger which makes it rather useful for a multitude of devices.
In addition, I like that it can be used as a stand for a phone or tablet. I was able to use it for some zoom, and google meeting events to hold my device and charge when needed too.
I like the design and construction. It is easy to put in a briefcase or bag since it folds flat.
Overall I really like the Kikr S1 and recommend it highly.
I am also a fan of startups and helping the little but innovative folks.
For more information go to the link below.
David
Reviewer and Founder